Posted by Ronna Moore on 18th May 2018
Endless days and warm nights -- gardening season is here! What better way to kickstart the season than starting a brand new fairy garden project? And what better way to start your brand new fairy project than with a family-friendly activity?
Fairy gardening is a great way to get kids in the garden in a fun, engaging way. The avid gardener knows that gardening is a versatile, low-impact workout, so as well as it being perfect for calm days, it's a good way to get your kids up and moving during the long summer months.
Fairy Homes and Gardens carries many fun pieces that kids are sure to love, such as our kid-friendly Flower Fairy Secret Garden collection, but you don't have to limit yourself when it comes to your fairy garden inspiration. Need somewhere to start? Here are our tips to building that first fairy garden with your kids.
Nowhere to Start? Start with a Starter Kit
It can be a bit daunting to dive head first into fairy gardening with kids if you're used to approaching it a certain way. Fairy gardens are usually themed, so having an open mind when coming up with displays with your kids is key. We recommend checking out a fairy garden starter kit that includes everything your kids will need to set up their first scene or display.
Happy Campers Miniature Garden Set
The Happy Campers Mini Garden Set is perfect for adults and kids alike because of its adorable setup and easy customization. Kids can imagine any sort of fairytale scene with these characters, and they make great backdrops for more elaborate stagings. The set comes with one bright green tent, fox, two hedgehogs, and a campfire for them to settle around.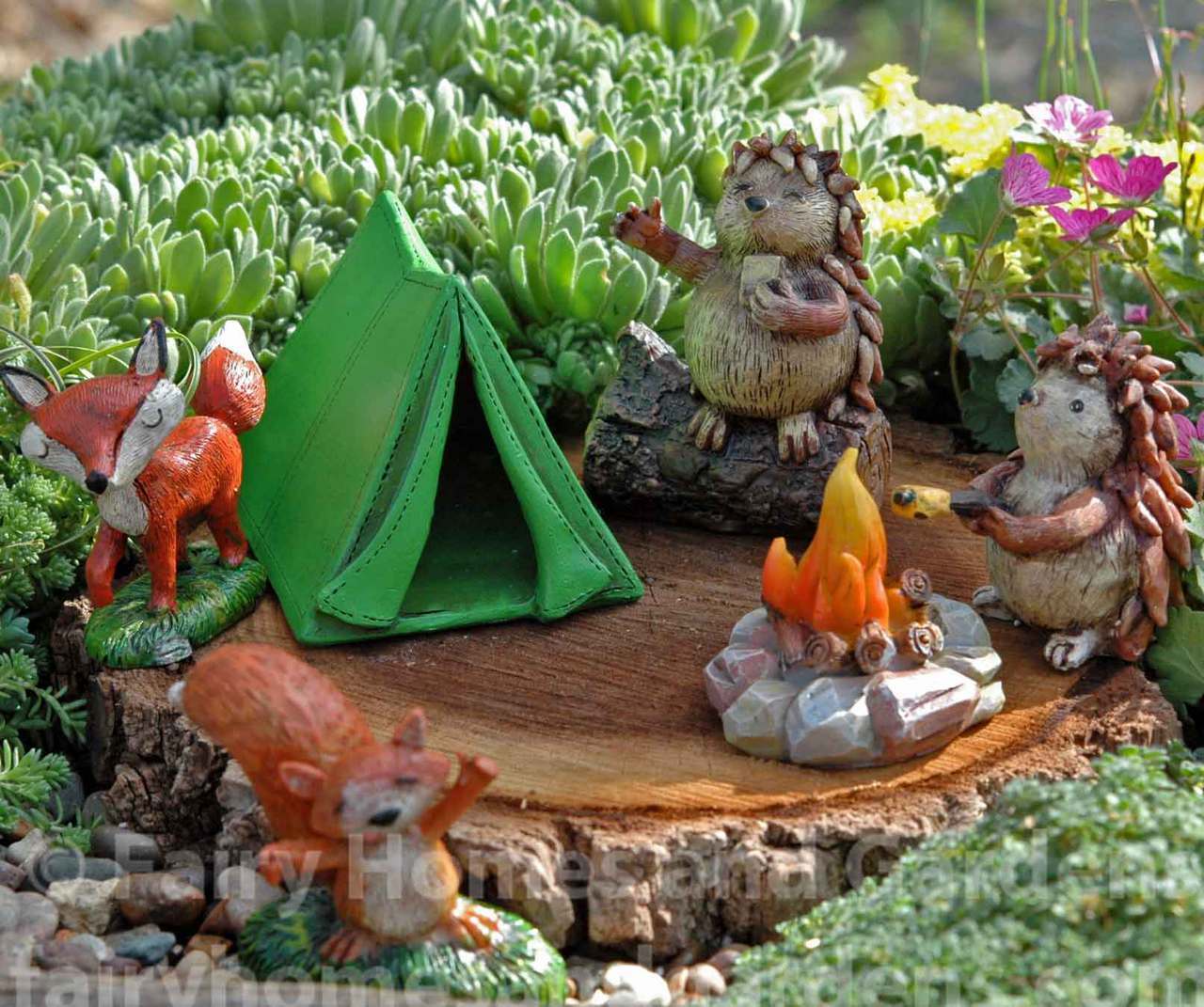 Want more animals for your forest camper scene? Why not pair this set with Miniature Forest Animals to give it a real aesthetic boost? Kids will love bringing your space to life by placing all the different animals around the garden.
Wildewood Miniature Garden Set
Maybe your kids would appreciate something a bit more posh and put together? Well, then the Wildewood Miniature Garden Set is the fairy garden starter kit for you! Your kids will enjoy setting up their own garden set complete with Wildewood arbor, bench, table, and chairs. This 7-piece set even comes with a tiny bird as a nice added touch.
wi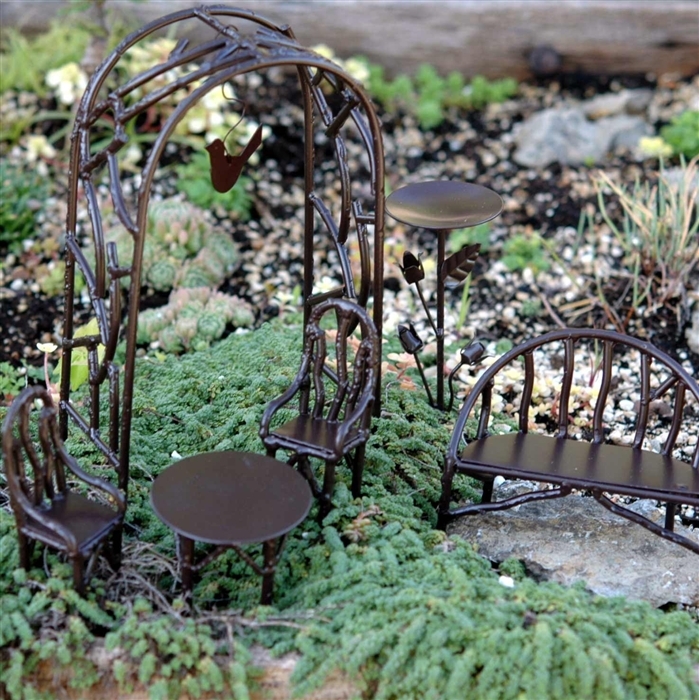 Is your setup looking a little empty? Why not pair this with Playful Petal Fairies? Each fairy will be a visitor in your child's garden. They're perfectly sized for the set as well.
Apple Miniature Garden Set
Your kids' imagination will go wild with the Apple Miniature Garden Set! Its storytime-like setting and whimsical nature make it a must-have for younger and older kids alike. Because of this set's simplicity and style, it's perfect for kids to get started in the world of miniature gardening. It comes with an apple house, miniature signs, two bunnies playing teeter-totter, and a bunny with a watering can.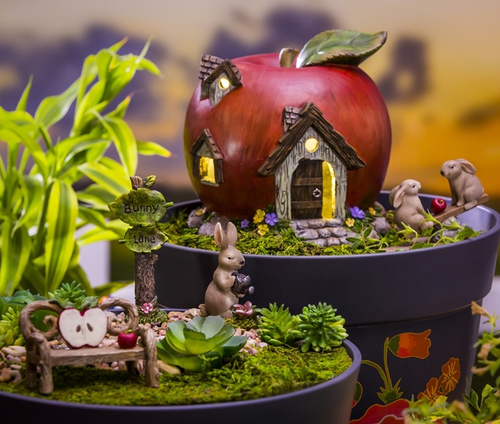 Do your bunnies need some friends? Get the Merriment Bunny Family for your fairy garden setup and watch your scene come alive.